【Tämä tapahtuma on vain OSJY:n jäsenille】
Osjyn lokakuun jäsentapahtuma on Ruskaa ja dangoja -teemainen tapahtuma 7.10.2023. Teemme yhdessä mitarashi dangoja Alaköökillä, minkä jälkeen, sään salliessa, käymme ruskakävelyllä Ainolan puistossa.
Ennen vanhaan japanilaiset juhlivat riisin sadonkorjuuta tekemällä dangoja syyskuussa ja lokakuussa täyden kuun aikaan (tsukimi). Japanilaiset myöskin arvostavat paljon ruska-ajan kauneutta (momijigari). Näiden perinteiden myötä haluamme antaa myös jäsenillemme mahdollisuuden nauttia syksyn tunnelmasta japanilaiseen tyyliin.
Tällä kertaa saamme myös erikoisvieraan – Yoko Murao tulee opastamaan meitä dangojen teossa! Teemme muutamia eri tyylisiä perinteisiä dangoja yhdessä. Voit lukea Yokon esittelyn sähköpostin lopusta.
Ilmoitathan osallistumisestasi meille 1.10.2023 mennessä osoitteeseen hallitus@osjy.fi, jotta osaamme varata tarvittavan määrän raaka-aineita. Ilmoita samalla myös mahdollisista ruoka-allergioista.
Tervetuloa!
Mitä: Ruskaa ja dangoja
Missä: Alakööki, Ainolan puisto
Milloin: lauantai 7.10.2023 klo 13-16
Tietoa Yoko Muraosta:
Yoko muutti Suomeen kaksi vuotta sitten perheensä kanssa. Hän rakastaa ruoanlaittoa ja hänen intohimonsa japanilaiseen ruokaan on innostanut häntä opiskelemaan yrittäjyyttä. Hänen haaveenaan on avata oma kahvila tulevaisuudessa. Hän on järjestäny Oulussa Sakura-chaya -nimisen popup-kahvilan jo muutaman kerran, ja saanut loistavaa palautetta asiakkailtaan. (Lisää tietoa Sakura-chayasta: https://www.facebook.com/profile.php?id=100086448664810)
---
---
【This event is only for the members of OSJY】
Osjy organizes a Ruska and dango -event on October 7th! We will make traditional Japanese sweets called "dango" together at Alakööki! After dango making, we will take a small walk in Ainola park to enjoy the autumn colours.
In ancient times, Japanese people made dango for a full moon night of September or October to celebrate the harvest of rice (Tsukimi). Japanese people also have appreciated the beauty of autumn foliage (Momijigari). By taking hints of these traditional activities, we would like to give our members a feeling of Japanese autumn appreciation.
We will invite a special guest Yoko Murao. She will teach us how to make dango with ingredients available in Finland. We will make different kinds of traditional dango together! (You can read her introduction on the bottom.)
Please sign up by October 1st at hallitus@osjy.fi, so we know how much ingredients to buy. Let us know also of any allergies you might have!
Welcome!
What: Ruskaa ja dangoja
When: Alakööki in Ainola Park
Where: Saturday, October 7th at 13-16

About the teacher:
Yoko has moved to Finland two years ago with her family. She loves cooking and her passion for Japanese food drove her to study entrepreneurship to open her own cafe in future. She has been organizing a Japanese cafe event "Sakura-chaya" in Oulu and that has got a lot of positive feedback from the customers.
(For more info of the event: https://www.facebook.com/profile.php?id=100086448664810)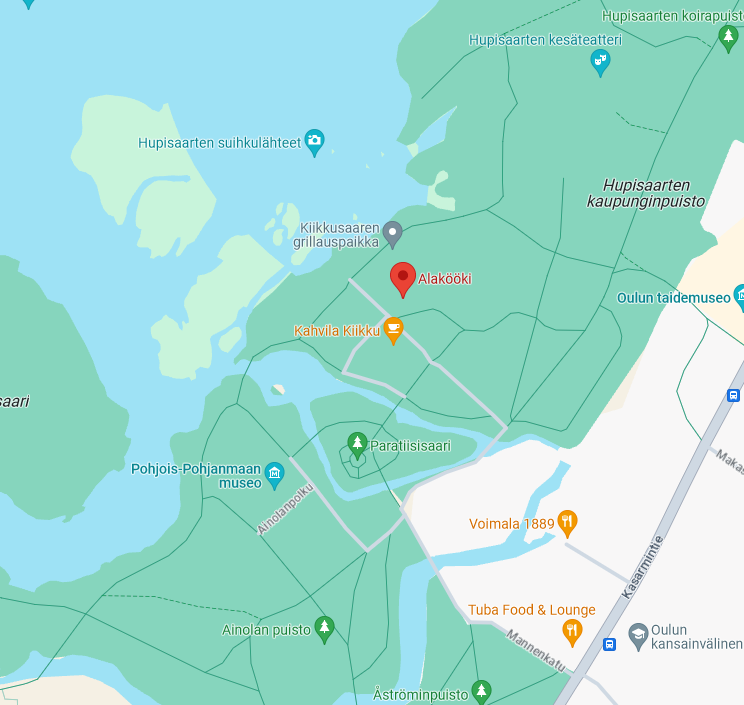 Tapahtuma sosiaalisessa mediassa. Event in social media: